In RMG-Redes we are specialists in the manufacture and installation of tennis nets and paddle nets. One of the types of sports nets most demanded in the field of racket sports are perimeter protection nets, to prevent ball out of the game fields, as well as the nets themselves for sports. Protective nets occupy the entire perimeter of the sports space and both the thickness and the diameter of the mesh vary in each sport.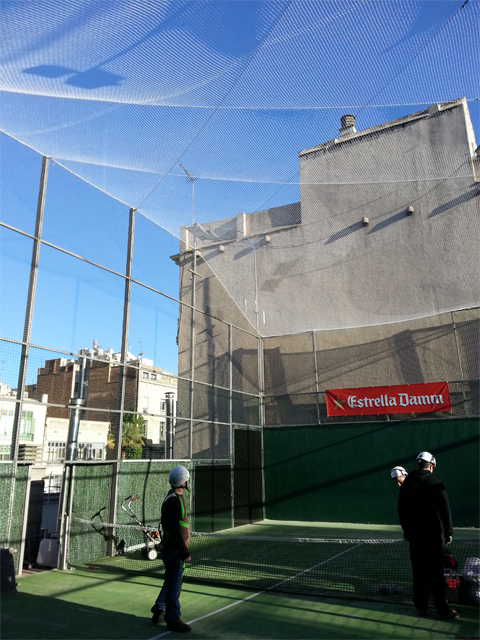 If you are looking for nets for the construction of paddle tennis or tennis courts, but you do not know what the required safety measures and materials are, in RMG-Redes we have professionals who will advise you and solve all your doubts about safety in practice Of these sports.


Types of net for paddle tennis courts

We are a company with many years of experience that we take the needs and safety of our customers very seriously. For this reason, we work with tennis nets and paddle 100% polyamide or nylon of high tenacity, strength and durability. And we believe that it is fundamental to offer our customers sports and protection nets of the highest quality and resistance.

The most used tennis and paddle tennis courts are those of 40x40 millimeters or those of 30x30 millimeters of mesh diameter. Its main objective is to avoid the exit of balls of the field and to favor thus the continuity of the game to the athletes. But it is also worth remembering the importance of this type of safety net to delimit the perimeter of the tennis and paddle tennis courts for the safety of the spectators.

Check our catalog to see examples of our sports nets and nets and do not hesitate to contact us to request a quote without commitment.