In RMG-Redes we distribute all types of gymnasium nets and ropes. In recent years, gyms have become fashionable sports such as crossfit, which uses functional ropes. It is a sport based on constant training of varied exercises at very high intensity and in a certain time, which serve to work globally all the muscles of your body.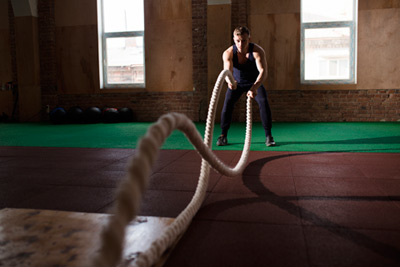 In this sport, functional training ropes such as cross training nets, crossfit striking ropes or climbing ropes are used.

Since crossfit routines require the use of climbing and shaking ropes, their materials must be highly impact resistant and can withstand a lot of weight. All the crossfit cords that we distribute in RMG-Redes are made of natural fiber (hemp) or polyester, according to the customer's requests.

To get your gymnasium nets and ropes you just have to contact us and ask for your budget without commitment. In RMG-Redes we will take care of everything else.