In RMG-Redes we are specialists in the manufacture and installation of golf course nets. Golf, pitch and putt or mini-golf are sibling sports that require sports and safety nets for their development.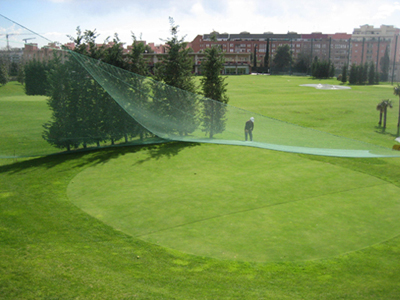 For this we manufacture protective nets for high tenacity polyamide golf courses, to protect the outside of the golf course from the impact of the balls. This type of nets, which are outdoors, are extremely resistant to the weather.

We have different thicknesses of nets, such as golf nets for more direct impacts (mostly used in golf training cages) and for other cases such as the prevention of impacts of amateurs attending golf competitions.

Other nets of golf courses are the net that delimit the perimeter of the field or the nets that separate the playing areas.
Materials of the golf nets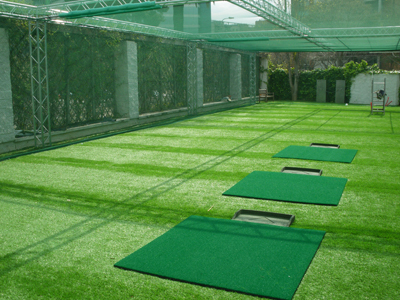 Always offering a personalized treatment to our clients, in RMG-Redes we adapt to the needs of both golf professionals and individuals.


The material we use for the manufacture of golf nets is polyamide (100% nylon), because of its high resistance to impacts from golf ball throws and to different weather adversities.

In our catalog you will find a wide variety of mesh and golf nets made of polyamide of high tenacity and resistance in different thicknesses (1.5, 1.8, 2.2 or 3 millimeters), heights and colors (white, black, green ...). In this way, professionals will be able to tailor your order according to your location and needs.

If you are concerned about safety on the golf course, RMG-Redes is the professional solution you are looking for. Consult our catalog and ask for your budget without commitment.